Group lessons:

each course runs for a duration of ten weeks, students are arranged in small groups of up to five people, and study five days a week (Monday to Friday). General conversation classes run for two hours a day, while in classes focusing on the four skills (listening, speaking, reading and writing) students study three to four hours every day.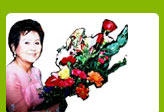 Nisa Thai Language School was founded in 1973 (B.E.2516) and was granted a license from the Ministry of Education on September 29, 1975 (B.E.2518).
From the date it was founded 40 years ago, Mrs. Nisakorn Karchai, the Licensee and Director, has operated the school with progression through out time, leading to popularity and trust from private sectors and foreign organizations and well known among businessmen, government officials and embassies.